In the charming rural-New England village of Perkinsville, Vermont, the Henry Gould Farm sits at the base of picturesque Mount Ascutney as it has since the early 19th century. Peek into the large carriage house windows and you will find the studio of Lisa Curry Mair and the home of Canvasworks Designs. Her carefully crafted canvas floorcloths and elegant bespoke murals are made as they would have been hundreds of years ago—one intricate and detailed step at a time. Read more about Canvasworks Designs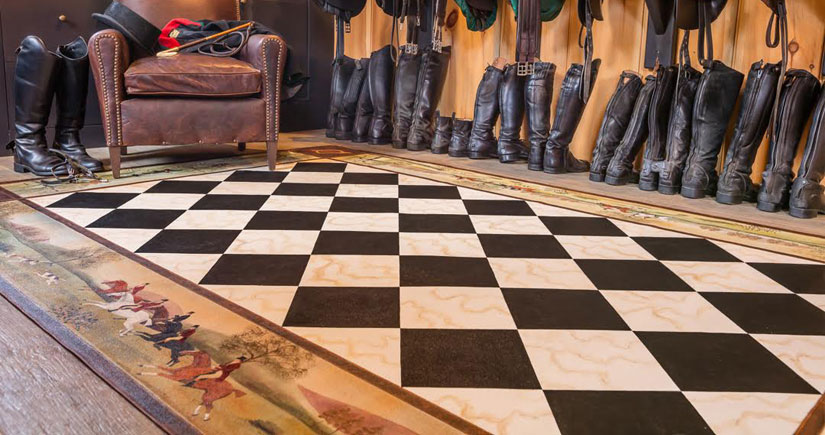 A traditional favorite. Hand-crafted heirloom quality floorcloths provide beauty and practicality.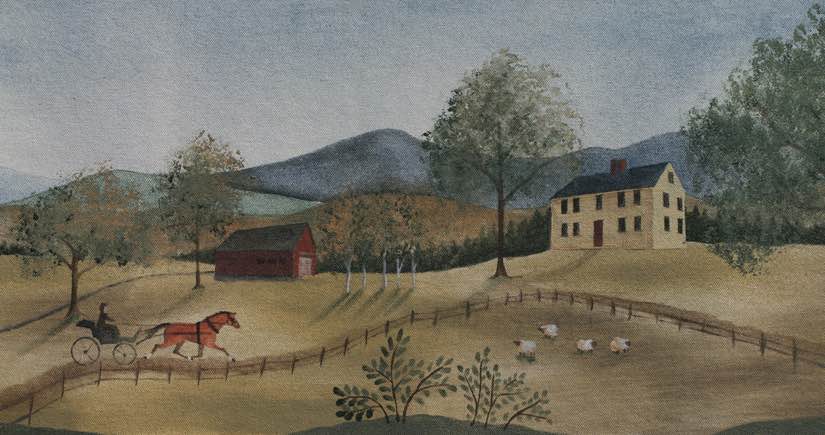 Create an elegant, inviting space or focal point point in your home, equestrian facility or office space.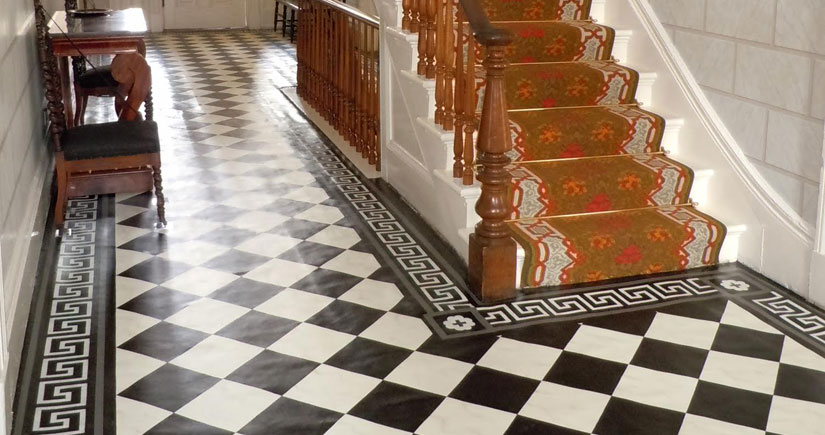 Renowned expertise in historical research, design and fabrication of high-quality reproduction pieces.