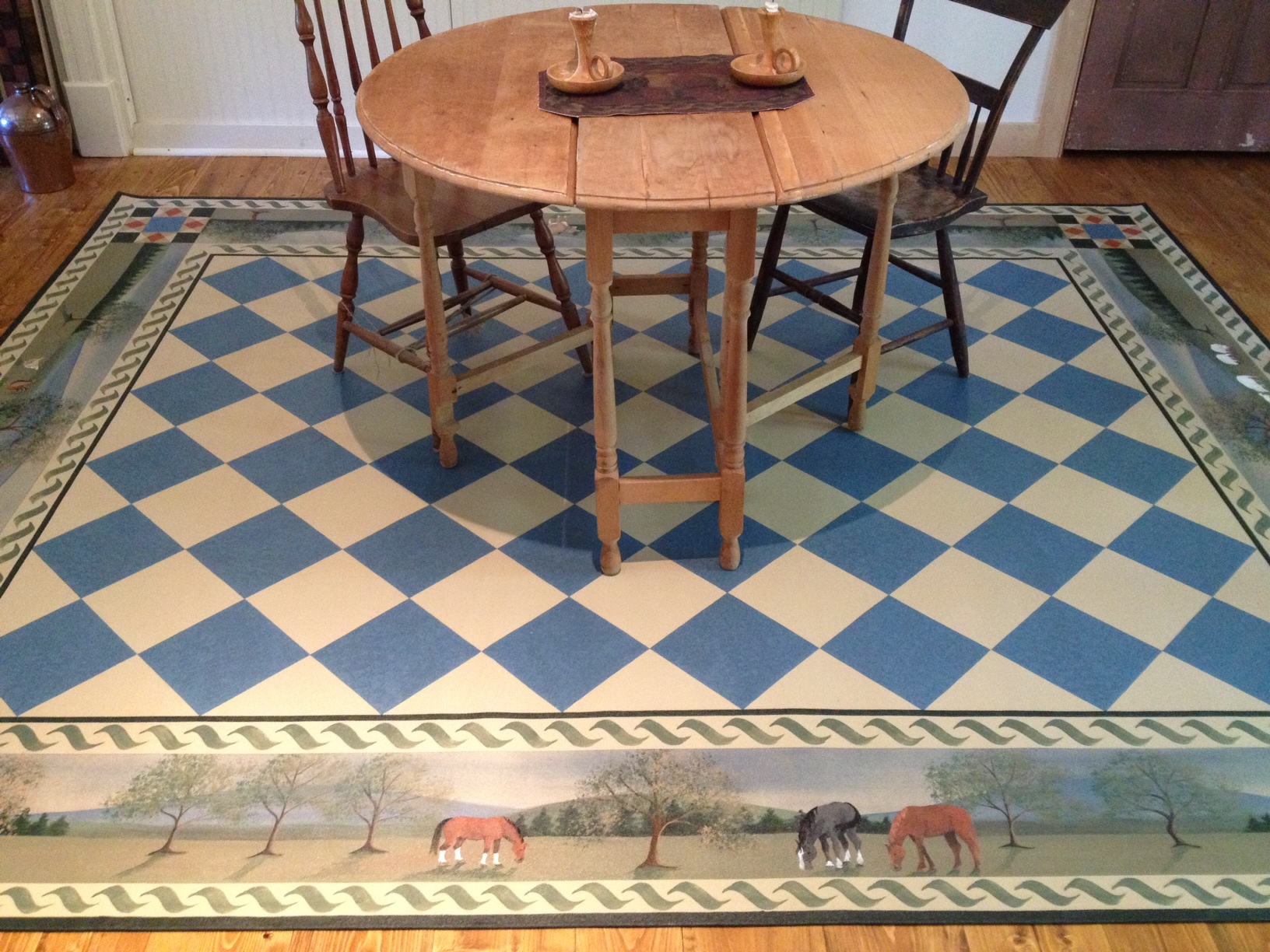 Reflecting back to days gone by, Lisa Curry Mair enjoys employing images from the 18th and 19th centuries to create beautiful floorcloths which add an historical touch to any period home. Horses and old farmhouses are her specialty, but she also paints cows, sheep, chickens, dogs, pigs, etc. Scenes are often embellished with horses and carriages as well and can appear around the border or as a full center image.
These floorcloths are highly customized. Please allow 4-6 months for completion. A 30% deposit is required when the custom design is approved.
Any size rectangle or square up to 20 feet long may be accommodated. A splice is required for floorcloths over 9'6″ wide.
Under 40 square feet …………………….$1600
Over 40 square feet …………..………….$50/sq.ft.