Flora and Fauna Floorcloths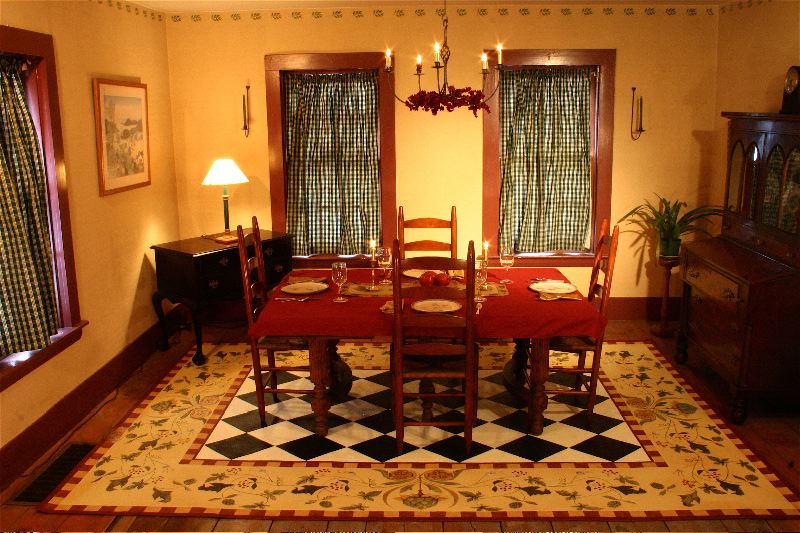 From artichokes to blueberries to maple trees and more, artist Lisa Curry Mair creates visually interesting arrangements of botanicals or more distant landscape vistas. These images interplay with patterns to create large, intricate, beautiful layouts for floorcloths. Suggest a theme and Lisa goes to work developing a design which will be a focal point in any room. The reference to nature, combined with the earthy colors, inspires a sense of peace.
These floorcloths are highly customized. Please allow 4-6 months for completion. A 30% deposit is required when the custom design is approved.
Any size rectangle or square up to 20 feet long may be accommodated. A splice is required for floorcloths over 9'6″ wide.
Under 40 square feet …………..…………….$1600
Over 40 square feet ………………………….$50/sq.ft.