Fox Hunt Scenes Floorcloths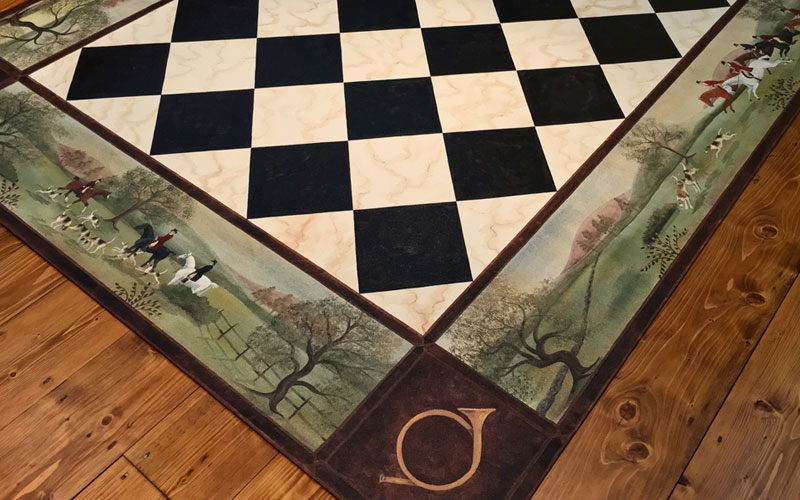 Scenes of foxhunting from days gone by gallop around the borders of this floorcloth. The center checks are marbled for added depth and an antique feel. Lisa Curry Mair uses soft washes of color for the backgrounds and employs details such as costume, tack and hounds which are painted with the utmost care for correctness for the period.
This floorcloth may be customized to represent a specific foxhunt. Horses, staff and scenery will be rendered by the artist when photographs are supplied. Center checks may be painted in Black (as shown) Essex Green, Hale Navy or Old Village New England Red. Please allow 4-6 months for completion. A 30% deposit is required when custom design is approved.
These photos show a 6′ X 9′ floorcloth. Any size rectangle or square up to 20 feet long may be accommodated. A splice is required for floorcloths over 9'6″ wide.
Under 40 square feet …….…As shown  $1800                    with Hunt customization   $2000
Over 40 square feet …………As shown $50/sq.ft.                with Hunt customization   $55/sq. ft.