Historic Buildings Floorcloths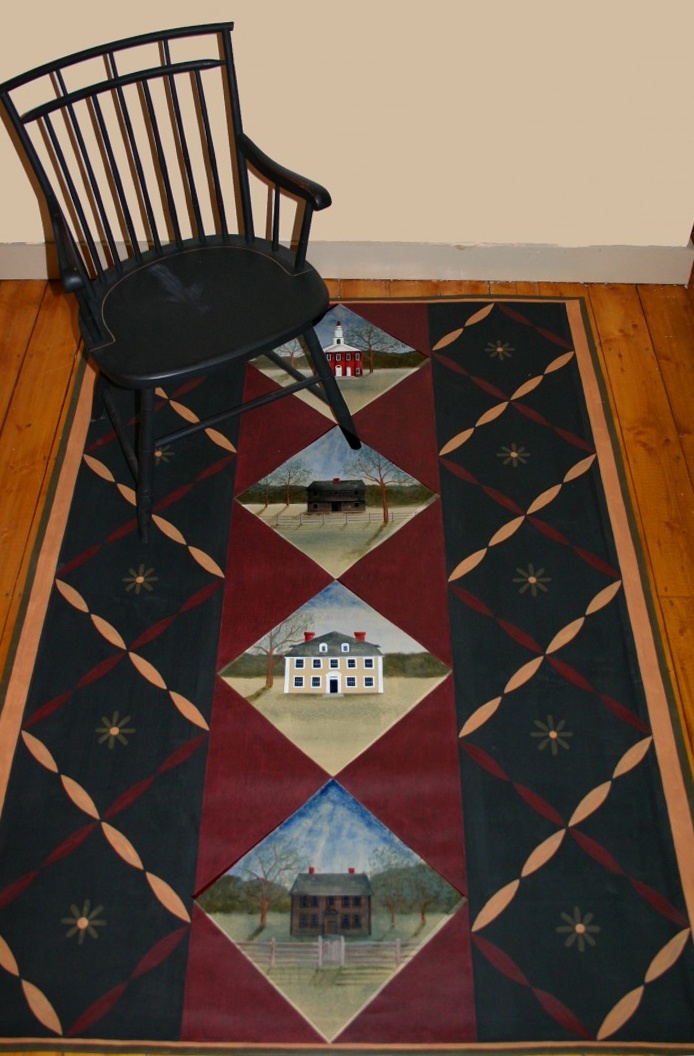 Feature a significant buildings in your town that you would like featured on your floorcloth. There are endless possibilities for the design and colors used in a piece like this. Talk to Lisa to develop the perfect ode to your favorite place. The scenes will be rendered in rich, historic colors with the artist's signature attention to detail. Scenes may be placed around the border of a floorcloth or within the center as shown here. Decorative details will be suggested and shown to the customer prior to execution.
Each piece is highly customized. Please allow 4-6 months for completion. A 30% deposit is required when custom design is approved.
Any size rectangle or square up to 20 feet long may be accommodated. A splice is required for floorcloths over 9'6″ wide.
Under 40 square feet…………… By special order only.
Over 40 square feet………………$50/sq.ft.