If you clicked on the photo in the email I sent Nov. 28, it mistakenly brought you here. Sorry! The Weekly Painting this week is " Postal Delivery"
In celebration of Thanksgiving (my absolute favorite holiday), I have painted a scene of a family coming to the Inn at Weathersfield from some time back in the 19th century. When I went to the Inn last week, Marilee showed me a photo album containing fantastic old shots of the Inn. One in particular caught my eye. Now, where the carriage house was then, is the extended large dining room and tavern. I could just imagine a stage coach such as this pulling up and unloading a family full of excitement and ready to celebrate with a feast!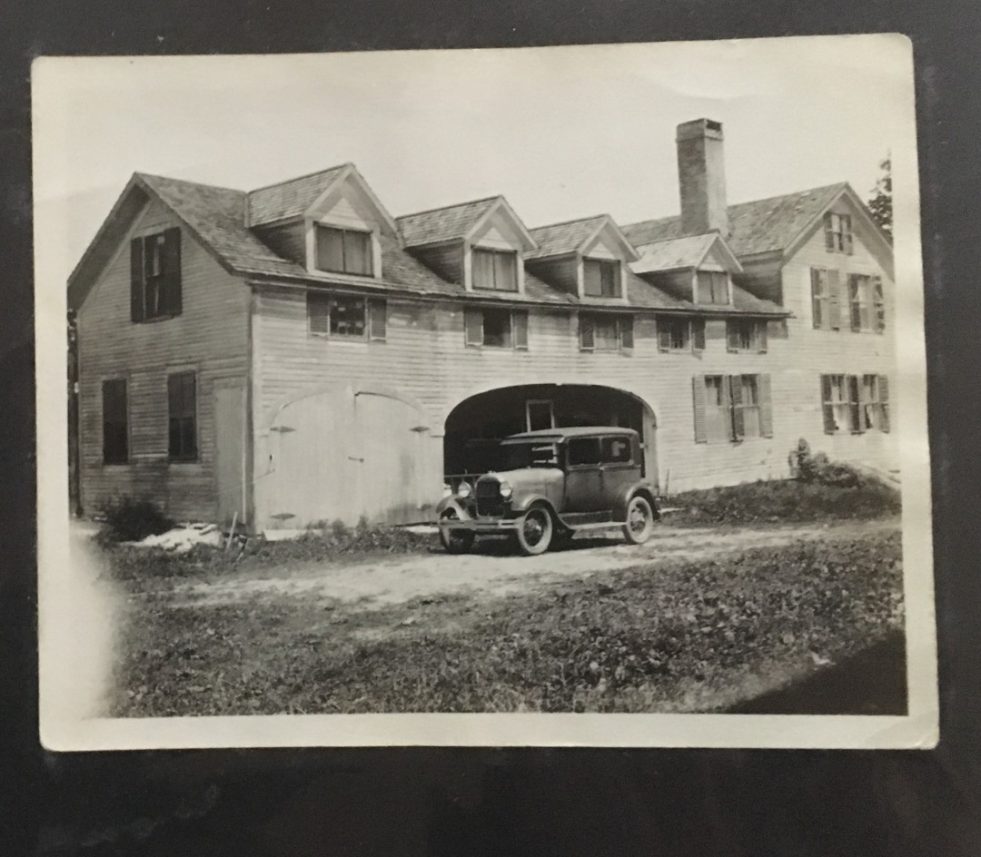 I came home and doodled a little drawing in my mini sketch pad, to try to capture that thought in my mind's eye.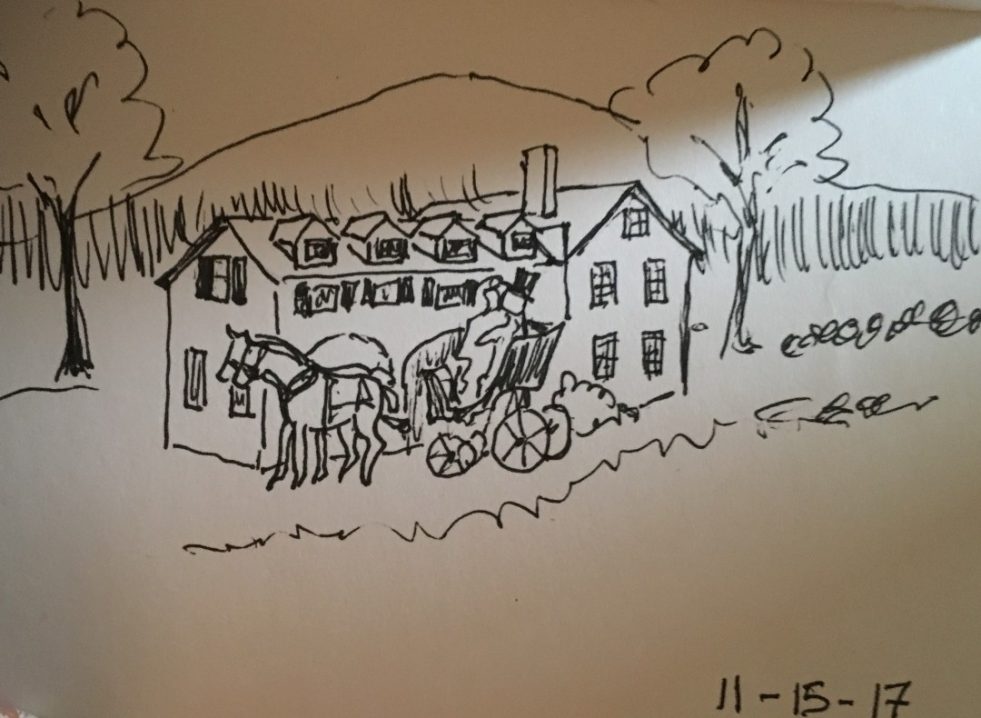 From here, I developed a more detailed sketch of the painting. I researched stagecoaches of the period and thought about where to place things for the best effect.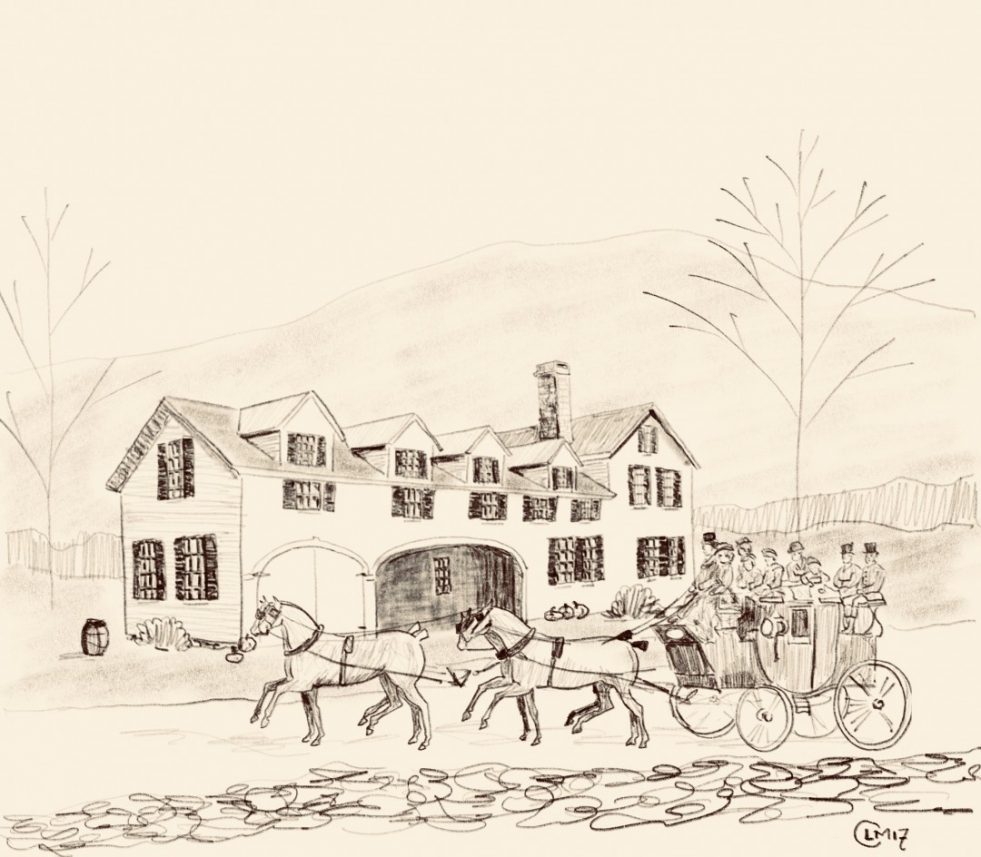 I transferred this design to a prepared board (one that has a primed piece of canvas glued to the front), and did the painting. It's so fun to transport myself back in time to paint these scenes. I hope that as people look at the finished painting they too go back to a quiet time, where life moved a little slower.
This finished 11″ X 14″ acrylic on canvas on board painting is available for $325. If you would like to have a chance to purchase it, comment below or email me (through the contact button above) and mention "I'd like a chance to buy 'To the Inn'. The piece is currently on display at the Weathersfield Inn. Names will be put in a hat and drawn next Tuesday (Nov. 28 at 2:00). If your name is picked, I'll be contacting you!
From the names entered for last week's "Rusty Barn & Chestnut Horse", Bonnie Miller of Perry, NY is purchasing the painting!