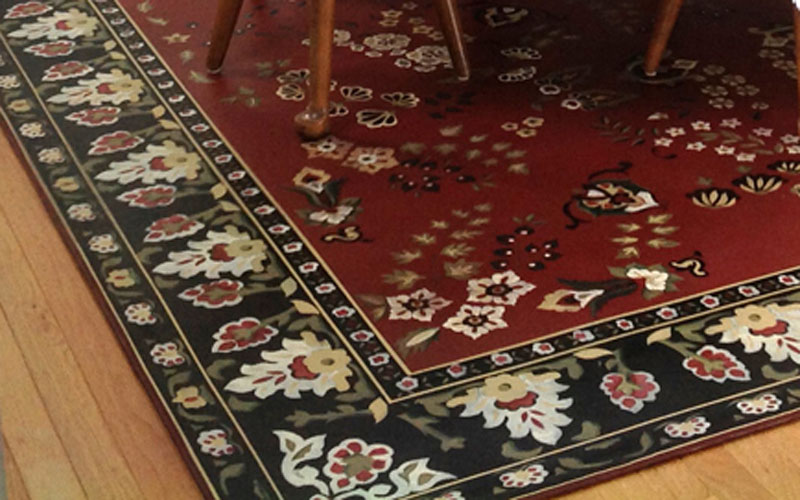 Artist Lisa Curry Mair spends hours pouring through old sources for rug designs. Oriental rugs are profoundly complex and intrigue her to no end. So go ahead and challenge her to recreate a design in paint!
Any oriental floorcloth design can be artistically enhanced with Lisa Curry Mair's beautiful handpainted effects such as marbling, sponging and dragging. Click here to see all of the color and texture choices that are available to you.
Please allow 4-6 months for completion. A 30% deposit is required when a custom design is approved.
Any size rectangle or square up to 20 feet long may be accommodated. A splice is required for floorcloths over 9'6″ wide.
Under 40 square feet ………………..$1600
Over 40 square feet ………………….$50/sq.ft.