Fully Customized Floorcloths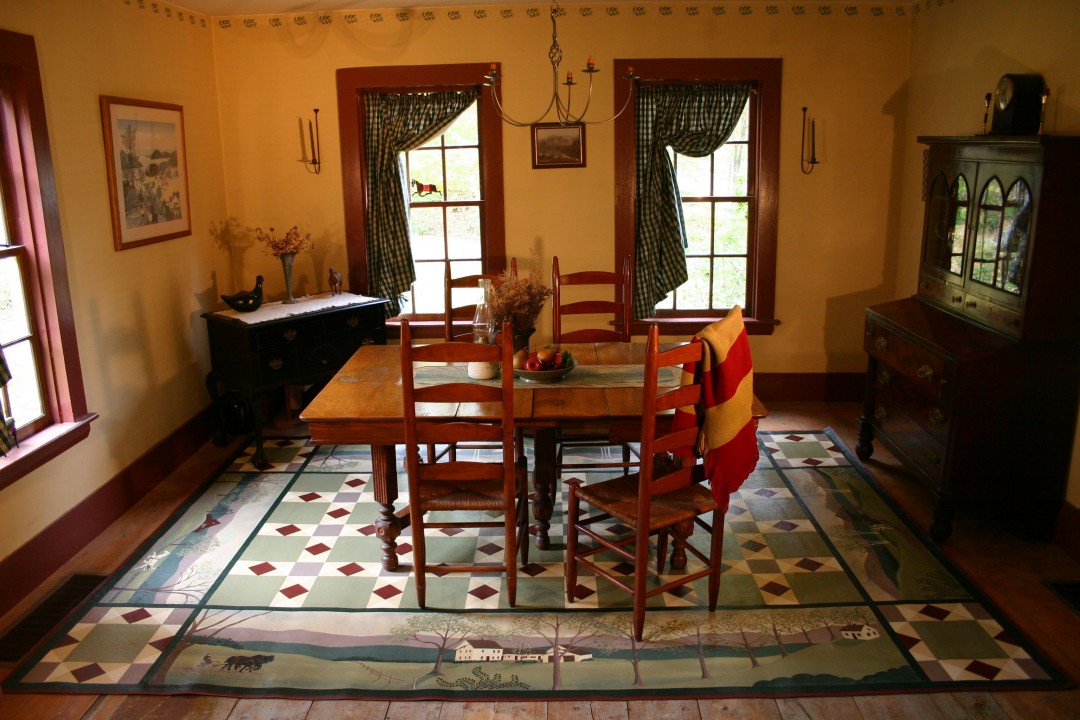 Looking for something completely unique? Would you like to commemorate a lifelong passion or profession? Maybe something for a gardener to celebrate the beauty of the earth, or a horseman to remember every special horse that influenced her life, or a sailor to capture the beauty of the sea. Or perhaps there is a special place for you – a cottage by the lake or a cabin in the woods.
Discuss your vision with Lisa Curry Mair and she will create a beautifully personalized floorcloth. Any floorcloth design can be artistically enhanced with handpainted effects such as marbling, sponging and dragging. Click here to see all of the color and texture choices that are available to you.
Pricing on these floorcloths is dependent on the details, options and number of colors used. A minimum size of 50 square feet is required, with typical sizes being 8′ X 10′ and 9′ X 12′.
Please allow 4-6 months for completion. A 30% deposit is required when the custom design is approved.
Any size rectangle or square up to 20 feet long may be accommodated. A splice is required for floorcloths over 9'6″ wide.
Under 40 square feet ……………Dependent on degree of customization
Over 40 square feet ……………..Dependent on degree of customization