Rufus Porter's Boston Harbor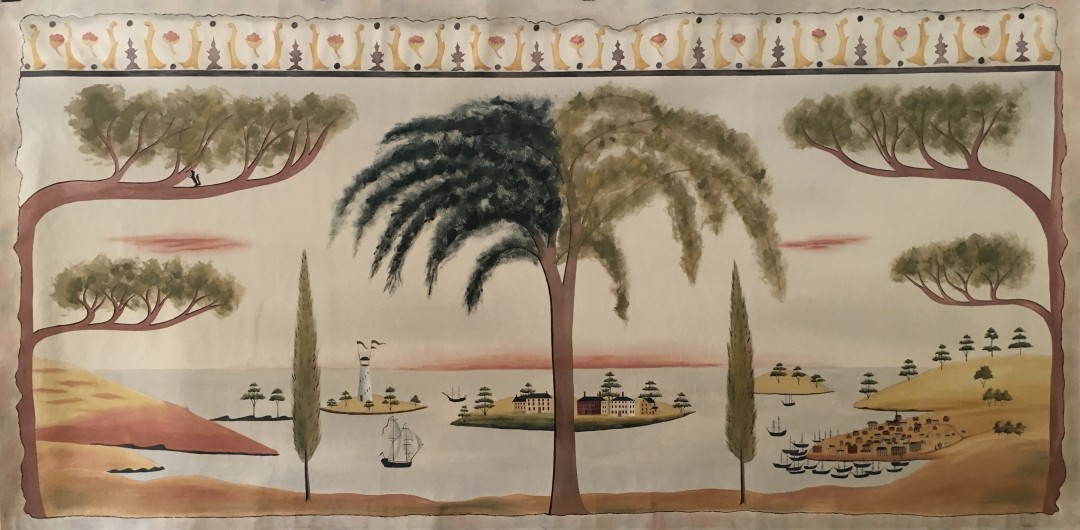 This mural was created as a 5′ X 10′ wall hanging for a home in Charlestown, Massachusetts. It is a reproduction of Rufus Porter's original piece, painted on a plaster wall in Jaffrey, NH. The mural currently resides in Boston's Museum of Fine Arts and Lisa Curry Mair visited it several times to study the details and record color and layout information.
Read more about this piece by clicking here.